Good People.
A Qualified, Professional Workforce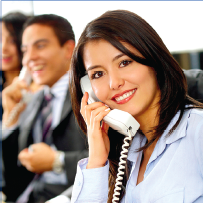 GoodWork Staffing adheres to our own stringent guidelines to screen prospective employees, so that we can deliver a better quality and more stable workforce to you. When our clients provide us with their requirements and quality standards, we are able to replicate all the necessary screening, testing, orientation, safety, and hiring processes.
GoodWork Staffing uses PC-based software to evaluate an applicant's knowledge, proficiency and accuracy for a variety of software programs as well as general clerical skills.
Extensive Employee Interviews
In-depth applicant interviews are conducted in person to examine educational backgrounds, work histories, career goals, and motivations of potential candidates.
Basic Knowledge Evaluation
All applicants are required to undergo a skills evaluation to determine basic math, grammar and writing skills.
Employee Testing & Training
Our testing software allows us to test and verify each applicant's skills as stated on his or her application. In addition, this same testing software enables us to provide training for applicants that wish to improve their skills.
Additional testing can be provided to meet your company's specific needs. If your company is using a specific set of tests as part of the screening process, GoodWork Staffing can administer these tests as part of the process of qualifying employees for your assignments.
Drug Screening and Background Checks
GoodWork Staffing promotes a drug-free work environment. All candidates must agree to release their information regarding criminal history as well as submit to testing for chemical substance abuse.
New Job Orientation
Each new employee is given a personal orientation. This explains the unique relationship between GoodWork Staffing, our clients and the employee.