Cornelius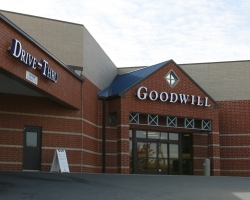 19710 Kunkleman Drive
Cornelius, NC 28031
704-987-1920
View map
Directions to Cornelius store during Exit 28 bridge construction:
Traveling south on I-77 (from Mooresville and all points north): 
Exit right as usual at Exit 28.
Traveling north on I-77 (from all points south of Exit 28)
:
Option 1 – Travel north to Exit 30, exit and turn left across the bridge, enter I-77 South and travel to Exit 28.
Option 2 – Travel north to Exit 25 and turn left onto Sam Furr Rd. Travel to where Sam Furr conjuncts with Catawba Ave. (about 1 mile). Turn right onto Catawba Ave. and travel east all the way to the store.
More information regarding the bridge construction can be found here. Upon re-opening, traffic on the bridge will be reduced to one lane in each direction for 3-4 months. There is the potential for heavier than normal traffic until the bridge is completed.
Store Manager: Mallory Kurka-Seymour
District Manager: Jeff Bise
Hours:
Monday – Thursday: 9:30 a.m. – 9:00 p.m.
Friday  – Saturday:  9:00 a.m. – 9:00 p.m.
Sunday: 12:00 p.m. – 7:00 p.m.
All Goodwill retail stores also serve as donation drop-off locations.
Pricing
Standard pricing on clothing and household items found at Goodwill stores can be found on our Price List page. Small appliances, furniture, antiques, exercise equipment, and other special donations are priced individually based on quality and condition.
Special Promotions
Senior Discount: Each Tuesday, senior citizens 55 years or older receive a 25% discount on donated items at all Goodwill retail stores in the Southern Piedmont territory. A driver's license may be requested as proof of age.
Do's And Don'ts Of Donating
Learn about items Goodwill accepts as well as items that we can't accept.
How Your Purchases Change Lives
When you shop at one of our 22 Goodwill stores, 90 cents of every dollar goes back into our programs and services. Learn more on how your donations and purchases are changing lives.
Tell Us Your Goodwill Story
When you walk into a Goodwill store, you never know what you'll find. Share your great finds and deals, and unite with other Goodwill shoppers on our Facebook page.
Want To Join Our Team?
If you are interested in working for an organization that changes the lives of people in our community, learn about current job openings.